---
Travursity Travel Showcase Schedule Dates Released for 2019 Showcases
Travursity Travel Showcase has finally released our 2019 showcase schedule! In the Spring of 2019, Travursity Travel Showcase will kick off the season in Houston, TX on Feb. 27.  We make our way back to Tampa on Mar. 6 in our home state of Florida.  Our first trip to Charlotte, NC comes next on Apr.... View Article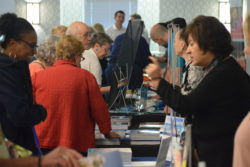 Travursity Travel Showcase has finally released our 2019 showcase schedule!
In the Spring of 2019, Travursity Travel Showcase will kick off the season in Houston, TX on Feb. 27.  We make our way back to Tampa on Mar. 6 in our home state of Florida.  Our first trip to Charlotte, NC comes next on Apr. 10 and we are excited to bring our showcase to this region.  We return to Nashville on Apr. 24 and St. Louis on Apr. 25.  Sacramento, CA on May 2nd wraps up the first half of our year and we cannot wait to get started.
Moving on to the Fall of 2019, we return to the City of Brotherly love; Philadelphia on Sep. 11.  We head next to the windy city of Chicago next adding a back to back with Cleveland, OH on Sep. 26.  On Oct. 9 we journey back to Boston, home of the great Freedom Trail and head to Austin on Oct. 23 for the first time in Travursity's history.  Of course, we end once again in Orlando where our events are legendary!
2019 is taking shape to be an exciting year for Travursity and as soon as we get done with Fall 0f 2018!
We look forward to seeing you all!
Vince Yeck & Monique FitzPatrick
Owners – Travursity, LLC
---