Supplier Registration
---

Travel Suppliers & Vendors Register Today to Showcase your Brand, Destinations and Products!
Travursity now makes it easier to register for upcoming events with our Online Registration Form!  Just click the red button below and complete the form online.  Reserving your spot couldn't be easier!
Tour Operators – Cruise Lines – Hoteliers – Tourism Authorities – Airlines – Consolidators – Travel Vendors – Technology
---
BACK ONCE AGAIN! TRAVURSITY's ANNUAL EARLY BIRD PROMOTION!
Register Today and SAVE!

Registration is Now Open for Travel Suppliers and Vendors for All 2023 Showcases!
IMPORTANT NOTICE: Due to Increased Costs, Our Rates Will Increase Starting in 2023. Register Today to Secure Our 2022 Current Rates & Promotional Discounts!
Click "Register Now" button below:

---
Registration is Still Open for All Remaining 2022 Showcases by clicking the button below:
Click button below to register for remaining 2022 shows:

---
Click on the image below to open our 2022 Showcase Info packet or click here to download pdf version.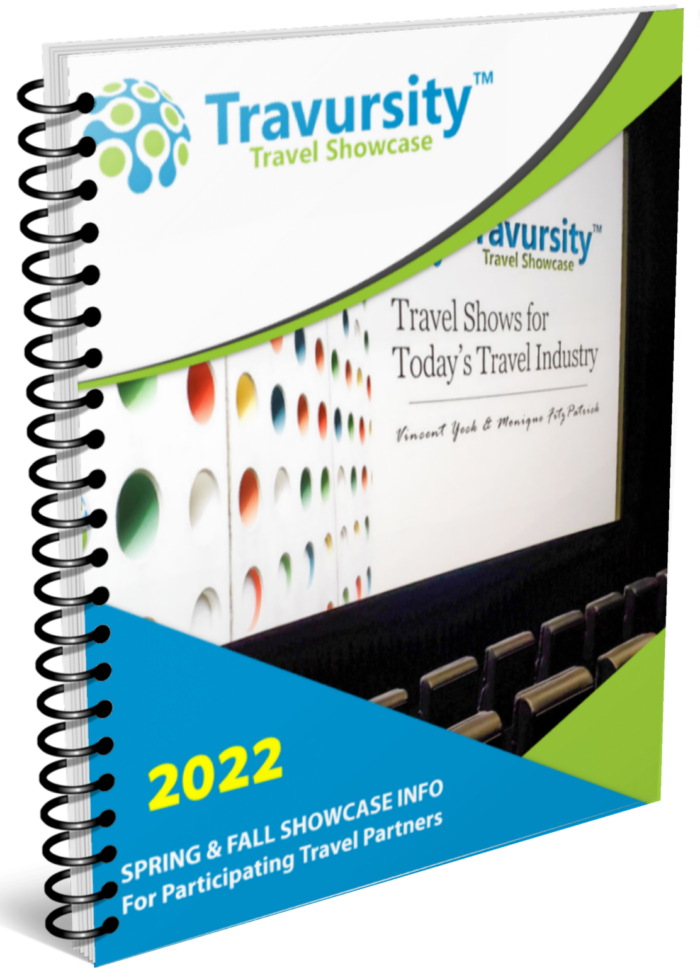 All inquiries should be made to:


Travursity, LLC
PO Box 951004
Lake Mary, FL 32795
(888) 860-TRAV (8728)
sales@travursity.com
 To receive updates on our schedules or to be notified of upcoming events, please provide us with your contact information.
---