Benefits
---
Plenty of Benefits for both Suppliers and Travel Agents!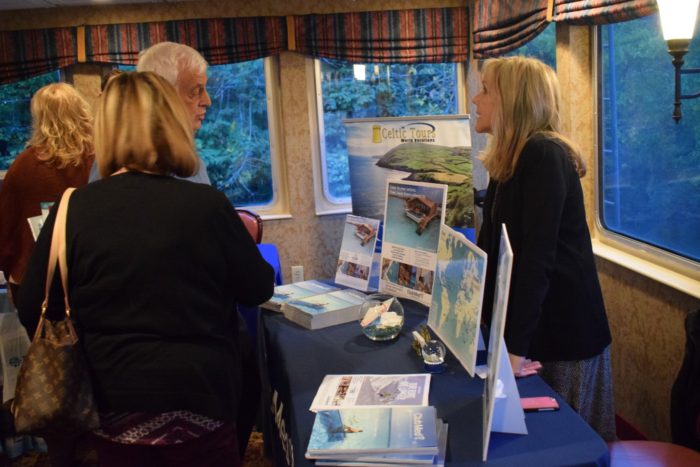 Travursity Travel Showcase brings new concepts to the regional travel tradeshow to provide the best value to suppliers looking to network with producing agents in a productive environment.
Our vision is to break free from the typical tradeshow configuration and produce exciting events that are designed to showcase the suppliers' investment as well as to provide the agents an opportunity to network with premier suppliers. We feel that it is an important that the suppliers have the opportunity to clearly present their products and destinations to the agents at our events. By utilizing video projection and house audio, the agents can fully immerse themselves into the presentations.  We also believe that it is necessary to afford plenty of time for networking, so each event includes a 30-40 minute networking session as well as seats at every table reserved for suppliers to build relationships with the agents between presentations and during dinner.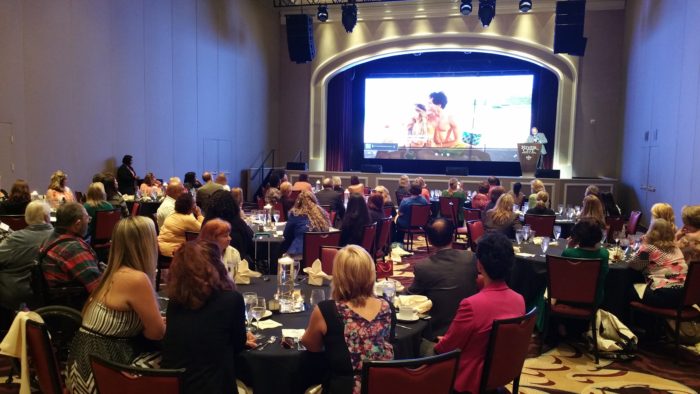 These events are a valuable component for any travel agent looking to build their business and increase sales. By investing one's time to attend an event such as Travursity Travel Showcase, agents can diversify their options and increase their product knowledge providing new choices to their clients.
Travursity Travel Showcase adds numerous enhancements to make each event a valuable experience to attend for the agents, while establishing a solid return on investment for the suppliers as well.
Here are some of the benefits we offer:
For Travel Agents
Industry Leading Suppliers – New & innovative to the well-established at every event
Networking Sessions – Meet suppliers & develop rewarding business relationships
Large Screen Presentations – Immersive and informative experience
Unique Agent Opportunities  – Special agent programs and experiences
Educational & Entertaining – Unique and dynamic in a relaxed learning environment
For Travel Suppliers
Top Destinations – Nationwide shows where quality agents are looking to network
Vetted Travel Agents – Our policy is to deliver a high ratio of producing agents via strategic industry relations and vetting

Full A/V Presentations – Opportunity to showcase your product, brand and destination

Pre-Show Presentations – Stand out among the crowd with an exclusive presentation
High Supplier Visibility – Website, Registration, Email Blasts, Newsletters and Blog placement
Unified Experience – We don't separate the suppliers and the agents; we unite them
Low Rates with Opportunity to Customize – You choose what you want, we offer many choices
Supplier Logo on Website – Strategic placement included on Travursity's web site
Full Support – We know there is competition; we will work hard to make your investment worthwhile
Promotional Marketing – We keep your brand in front of the agents all year long
---