---
New Orleans, LA
This event is on Oct 21, 2020 5:45 pm
*Travursity Travel Showcase is a Travel Agent only event and only registered travel agents with an IATA/CLIA/TRUE/ARC, etc. number or host affiliation will be allowed to attend.
"Travursity is not a tradeshow, …we are a Showcase!"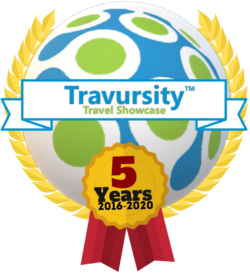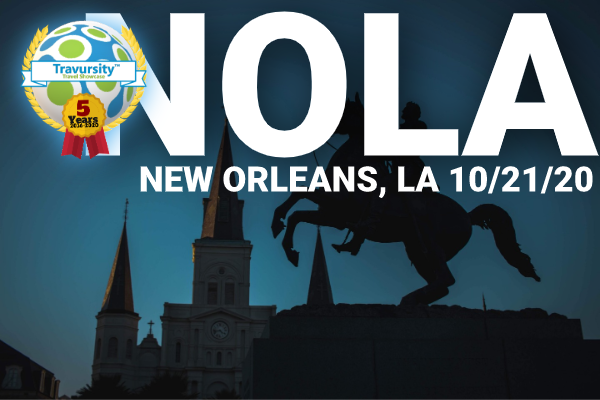 Travursity Travel Showcase is coming to the New Orleans, LA area on Wednesday, October 21, 2020. We look forward to all serious and producing travel agents* to attend this special event!
Join us as we celebrate our 5th year anniversary with all new shows and venues!
Travursity Travel Showcase is the only regional travel industry show where the focus is on immersive and educational presentations through a select and distinctive group of suppliers and vendors in attendance. This is accomplished by providing each participating supplier an ample enough time to truly promote their products, brands and destinations through large screen training format.
Continuously breaking the mold, Travursity shows are recognized for their distinct format along with the ever-changing variety of unique event venues that transforms a typical tradeshow into a fun and entertaining event. From museums, aquariums, theme parks and riverboats, Travursity continues to bring unique events to the agents and travel partners and we look forward to having you join us again or for the first time!
Register through the link below!
---
*

Tentative

Event Schedule:
5:45 – 6:30PM – Travel Supplier Networking

6:30 – 8:30PM – Supplier Presentations
*Subject to change
---
Register today to see presentations from these suppliers & vendors!
To Be Announced in 2020
*Suppliers currently scheduled to attend and is subject to change.
---
Important Note:
Please note, our locations and special events are still in development. Please stay tuned for further announcements about our exclusive presentations and where these events will take place.
Like us and sign-up on facebook to receive all the updates and registration openings!
Due to the popularity and limited availability of seats at these events, each registration must contain the specific individual Travel Agent's Information.
Duplicate names on the same registration will be cancelled and registered space at the event will be lost!
Important: *Please note that this is a travel industry only event and only registered travel agents with an IATA/CLIA/TRUE/ARC number or host affiliation will be allowed to attend. Anyone that registers and/or attends and is not able to verify their industry credentials will be turned away without exception. Also please bring plenty of business cards (one will definitely be needed for admission) so you can be recognized by the suppliers or for networking purposes.
---
NOL-TBD
---