---
Travursity Travel Showcase Schedules New Fall 2017 Dates
As summer quickly approaches and the slate of spring events come to an end; Travursity Travel Showcase is already ramping up their schedule for the upcoming fall season.  With a focus on providing as many travel agents as possible the ability to meet and network with industry professionals; Travursity is excited to host their showcases... View Article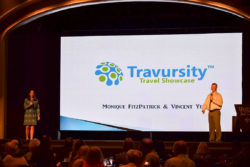 As summer quickly approaches and the slate of spring events come to an end; Travursity Travel Showcase is already ramping up their schedule for the upcoming fall season.  With a focus on providing as many travel agents as possible the ability to meet and network with industry professionals; Travursity is excited to host their showcases in new cities in seven of their eight upcoming dates.
"We are excited to be coming to these regions were Travursity has not visited.  We want to provide every active and producing travel agent the ability to meet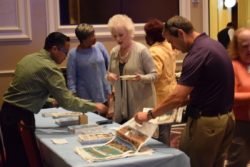 travel suppliers, regional BDM's and sales managers!" exclaimed Monique FitzPatrick, co-owner of Travursity. "We feel our shows open up this dynamic opportunity!"
Travursity Travel Showcase takes it show on the road and opens its 2017 fall schedule in the great northwest in Portland, OR (9/6) and Seattle, WA (9/7).  October brings four new regions in the east and Midwest to the calendar with stops in Dayton, OH (10/11) and Memphis, TN (10/12), as well as Pittsburgh, PA (10/25) and Raleigh, NC (10/26) to round out the month.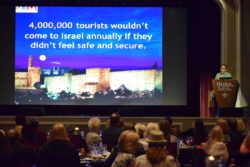 To wrap up the fall season, Travursity Travel Showcase will head back to their hometown of Orlando, FL (11/1) for their season finale in the beginning of November.
"We are excited to end our year once again in Orlando!" Vince Yeck, co-owner of Travursity, added.  "Our event last year at SeaWorld, with our first Travursity Agent Experience, park tour and Dinner with Shamu being so successful; we look forward to taking this event to a new level!"
Industry exhibitor space is available. Travel
agent registration opens this summer for Fall dates. For more information contact info@travursity.com, call 407-720-6099, or visit www.travursity.com.
---