---
Travursity Travel Showcase Looks to Year 3 in 2018
Seriously!  Year 2 is in the books.  Done, completed…Finished! What a year 2017 has been and Travursity Travel Showcase is finally taking a quick breath before embarking on our 2018 schedule of events.  But before we move on to next year; let's take a peak back and reflect on the last two seasons. Our Spring... View Article
Seriously!  Year 2 is in the books.  Done, completed…Finished!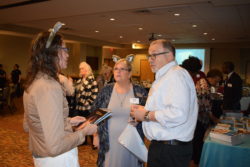 What a year 2017 has been and Travursity Travel Showcase is finally taking a quick breath before embarking on our 2018 schedule of events.  But before we move on to next year; let's take a peak back and reflect on the last two seasons.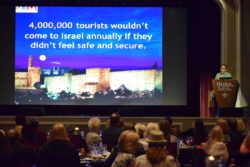 Our Spring showcases were highly successful and saw a number of new suppliers join on and participate at our events. We can certainly say the agents came out and were able to meet industry suppliers and vendors and learn about new products and updated brands.  A couple of events took place in unique venues such as the Great Wolf lodge in Dallas, the historic Houstonian in Houston as well as the fun and ever popular River City Casino on the banks of the Mississippi in St. Louis, MO.
Fall brought a more unique set of showcases as we ventured out to markets that agents have been asking us to visit.  We visited the great northwest city of Portland Oregon, experienced Elvis's classic automobile museum in Memphis, sailed the Pittsburgh skyline on a paddle boat and was blown away by the all-day Travursity Agent Experience at SeaWorld Orlando!
Year 2 and we have already reached some pretty good results and based on our early returns, 2018 is already shaping up to be another great year of showcases and new experiences for the travel agents and industry professionals.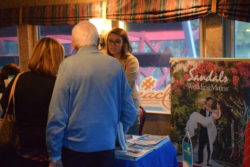 Travursity Travel Showcase is not your typical tradeshow and we do not intend it to be.  Our belief is to bring productive events to the agents, and provide the industry suppliers eager and active agents to develop and grow future business. But we also believe that these events should be fun, as well as educational; and that is what makes Travursity Travel Showcase unique and special.
Thank you for your support and we look forward to seeing you in 2018!
Vince Yeck & Monique FitzPatrick
Owners – Travursity, LLC
---