---
Spring is In the Air…
Wow how time flies!!  We were just kicking off the new year and now it is already April.  We have already been to Dallas and Houston, Texas as well as Tampa, FL, led an agent FAM trip to South Africa, Zimbabwe and Zambia, and now we are heading to Nashville in a couple of weeks. ... View Article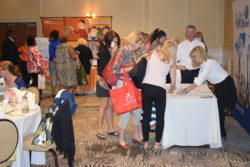 Wow how time flies!!  We were just kicking off the new year and now it is already April.  We have already been to Dallas and Houston, Texas as well as Tampa, FL, led an agent FAM trip to South Africa, Zimbabwe and Zambia, and now we are heading to Nashville in a couple of weeks.  Our season will wrap up in Chicago and St. Louis by the end of the month and we will be back to our offices planning and getting prepared for the upcoming Fall schedule!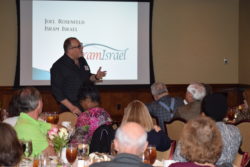 Over the last few months, we have brought in some new suppliers to meet with all the agents that have come out to network and learn.  We cannot express how valuable an opportunity it is to continue to invest in one's business by keeping up with how fast everything changes in this industry.  When you feel you think you know it all, it all changes in a blink of an eye!  That is why we continue to seek out new and supportive suppliers that want to educate travel agents and make their jobs easier and increase revenue.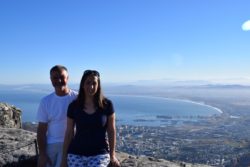 As we quickly head into summer, we are very excited about many new and innovative enhancements we are planning for our showcases.  We can't let you in on many of them, but we believe that those of you that invest in your agency and want to have fun in this exciting industry will be interested in where Travursity Travel Showcase is headed.  We will definitely keep you up to date in our blog and on facebook along with our newsletters; so keep an eye out!
We will see you at our next showcase!
Vince Yeck & Monique FitzPatrick
Co-owners, Travursity Travel Showcase
---