NEW – Travursity Marketplace Table for Industry Organizations
---
 Introducing Travursity Marketplace Table!

Travursity Travel Showcase is always looking for ways to expand its offerings, and we are excited to introduce our Travursity Marketplace Table at all of our upcoming events!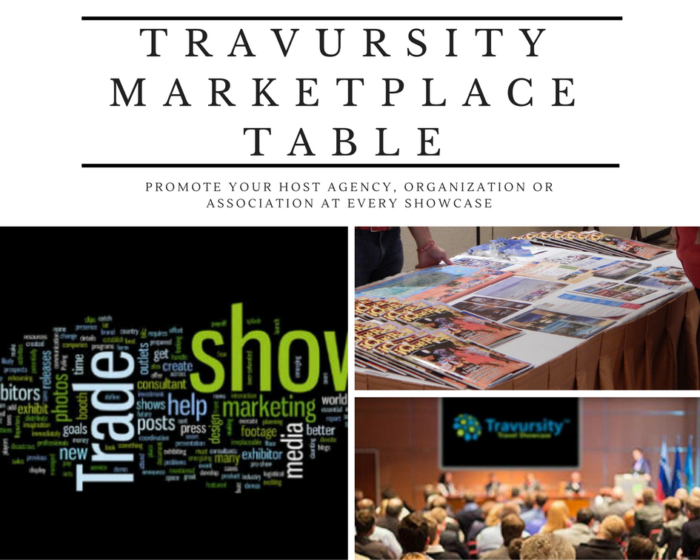 What exactly is the Travursity Marketplace Table?
The Travursity Marketplace Table* was created from many requests by specific travel industry trade associations and organizations that have expressed an interest to partner and benefit by marketing with Travursity, LLC.
This option is available for all showcase dates, and is specifically geared to travel industry organizations and associations, host agencies, trade publications and travel trade special interest groups.
The Travursity Marketplace Table opens the door and provides an opportunity to showcase your organization to the attending travel agents.
Now the question is, "How can I participate?"
At each Travursity Travel Showcase event, a designated Marketplace Table(s) will be available for your organization's literature. Each table* includes an area for your marketing materials where you can reach every attending travel agent with your message.
Just ship your organization's marketing materials to the events you have registered for and we'll prominently display them for the agents in attendance to take and review.
This opportunity will drive travel agents towards your agency, organization, or association with little investment or overhead.
For more details, please contact us or click the button below to register for your space on Travursity Marketplace Table.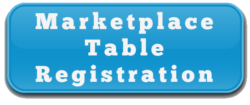 *This is an unstaffed table and no attendance or representation is permitted nor implied. Travursity, LLC reserves the right to place marketing materials as seen fit to accomodate the table(s) layout.  No banners, signs or standees permitted.  See complete terms & conditions at www.travursity.com.
---