---
Nashville, TN
This event was on Apr 24, 2019 5:45 pm
*Travursity Travel Showcase is a Travel Agent only event and only registered travel agents with an IATA/CLIA/TRUE/ARC, etc. number or host affiliation will be allowed to attend.
Registration is Now Open, Click Below!




Travursity Travel Showcase is coming to the Nashville, TN area on Wednesday, April 24, 2019. We look forward to all serious and producing travel agents* to attend this special event!
Travursity, LLC is excited to bring an exclusive travel agent training event to The Gulch* in Nashville, TN
(and some barbecue too!)
*The Gulch is an upscale neighborhood known for its chic hotels, high-end fashion boutiques and trendsetting restaurants just outside of downtown Nashville.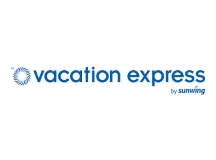 Join us for an in-depth and educational evening with Vacation Express, a unique provider of all-inclusive resorts and properties, and learn all about the Caribbean and Mexican destinations, brands and products in their portfolio.  This hour-long exclusive presentation will introduce you to the benefits and value of using Vacation Express for all your client's Caribbean travel needs and learn how to boost your bottom line while earning valuable perks for your efforts.
Ann Richmond BDM from Vacation Express will be the presenter for this informative training experience.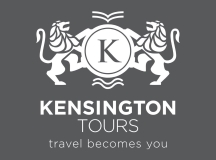 Also, in attendance, we welcome Kensington Tours, an award-winning luxury tour operator, that specializes in tailor made journeys and extraordinary experiences.  Learn about how Kensington Tours can customize the trip of a lifetime for your clients and how to stand out from the competition.
Steve Miller, Director of Sales – Mid-West for Kensington Tours will be the presenter.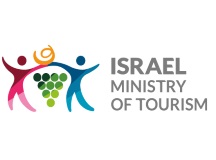 Also, in attendance, we welcome Israel Ministry of Tourism, the absolute one source for all destinations in Israel.  From tours, activities, cultural and religious experiences; the Israel Ministry of Tourism provides answers for your clients of this historical destination.
Dana Shemesh, Director of PR & Communications, Southern Region USA
Israel Ministry of Tourism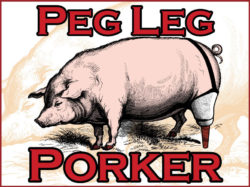 Register today and join us at the Peg Leg Porker restaurant in the Gulch District of Nashville and enjoy an evening of education and award-winning barbecue.
"This five-year-old restaurant enjoys a prominent location in The Gulch, a trendy and hip neighborhood perfectly located between the city's Music Row and Downtown. The restaurant is in a large, squat cinder block building, suitably nondescript and not flashy, as a barbecue joint should be — and still gets crowded because it has been featured on TV often (including Guy Fieri's Diner's, Drive-ins and Dives, Michael Symon's Burgers, Brew & 'Que, and Andrew Zimmern's Bizarre Foods)."  Source: USA Today
Once again, Travursity Travel Showcase is proud to bring its brand of unique shows to your region!
 These informative and productive events include an exciting and select group of distinctive travel suppliers that eagerly will introduce or reacquaint you to their latest products and enhancements through face to face networking and immersive big screen video presentations.
 Registration is currently open for all active and producing travel agents and  includes supplier showcase, live presentations, dinner and surprises that will make for a rewarding and valuable experience!
---
*Event Schedule:
5:45PM – 6:15PM

– Welcome, Dinner & Networking


6:15PM – 8:00PM

– Supplier Presentations
*Times & Suppliers currently scheduled to attend is subject to change.
---
Like us and sign-up on facebook to receive all the updates and registration openings!
Due to the popularity and limited availability of seats at these events, each registration must contain the specific individual Travel Agent's Information.
Duplicate names on the same registration will be cancelled and registered space at the event will be lost!
Important: *Please note that this is a travel industry only event and only registered travel agents with an IATA/CLIA/TRUE/ARC number or host affiliation will be allowed to attend. Anyone that registers and/or attends and is not able to verify their industry credentials will be turned away without exception. Also please bring plenty of business cards (one will definitely be needed for admission) so you can be recognized by the suppliers or for networking purposes.
---
Peg Leg Porker
---