---
2017 Spring Showcases Begin Registering Agents
Travursity Travel Showcase has opened travel agent registrations for the first 4 showcases in 2017.  Although we are still finalizing our venue space and location; the schedule will be as follows: Mar. 1st – Dallas, TX Area Mar. 2nd – Houston, TX Area Mar. 8th – Tampa Bay, FL Area We look forward to all... View Article
Travursity Travel Showcase has opened travel agent registrations for the first 4 showcases in 2017.  Although we are still finalizing our venue space and location; the schedule will be as follows:
Mar. 1st – Dallas, TX Area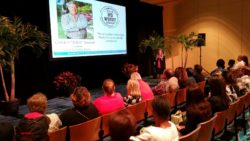 Mar. 2nd – Houston, TX Area
Mar. 8th – Tampa Bay, FL Area
We look forward to all active producing travel agents to attend our events and registration can be found by clicking here.
Contact info@travursity for any questions you may have.
Vince Yeck
---